WE LOVE OUR KIDS!
Historically, one of our biggest strengths has been our Sunday school program. Here are a few ways that we provide care for our children.
NURSERY
Our nursery is for children 2 years and younger.
Children must be accompanied by parent(s).
SUNDAY SCHOOL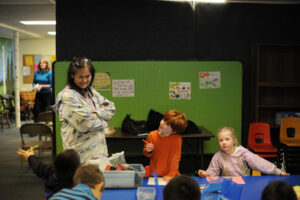 Check back for an update on Sunday School. If you are interested in volunteering to assist with Sunday School contact Pastor Kristi.
PARK N' PLAY – SUMMER GATHERINGS IN THE PARKS
Click HERE to see the schedule and locations of this summertime opportunity for parents who are home with kids on summer break!