FIRST COVENANT CHURCH STAFF
Click on their name to email that person.
PASTOR, CRISS MITCHELL
criss@anchoragefirstcovenant.com
As part of a military family, I grew up around the United States, but on March 1, 1991 at Youth for Christ event at the Atwood Performing Arts Center in Anchorage, Alaska, I came to know Jesus. Since then, I have always called Alaska my home. After high school, I attended Washington State University where I studied English Literature (and more importantly met Alyssa, my future wife), then UAA where I earned my Master's in Teaching, and finally Seattle Pacific University where I earned my Master's in Divinity. Alyssa and I have three wonderful boys that keep us on our toes. I enjoy reading, listening to and watching music, well told stories, cooking, and coffee, and I love be able to share those experiences with old and new friends.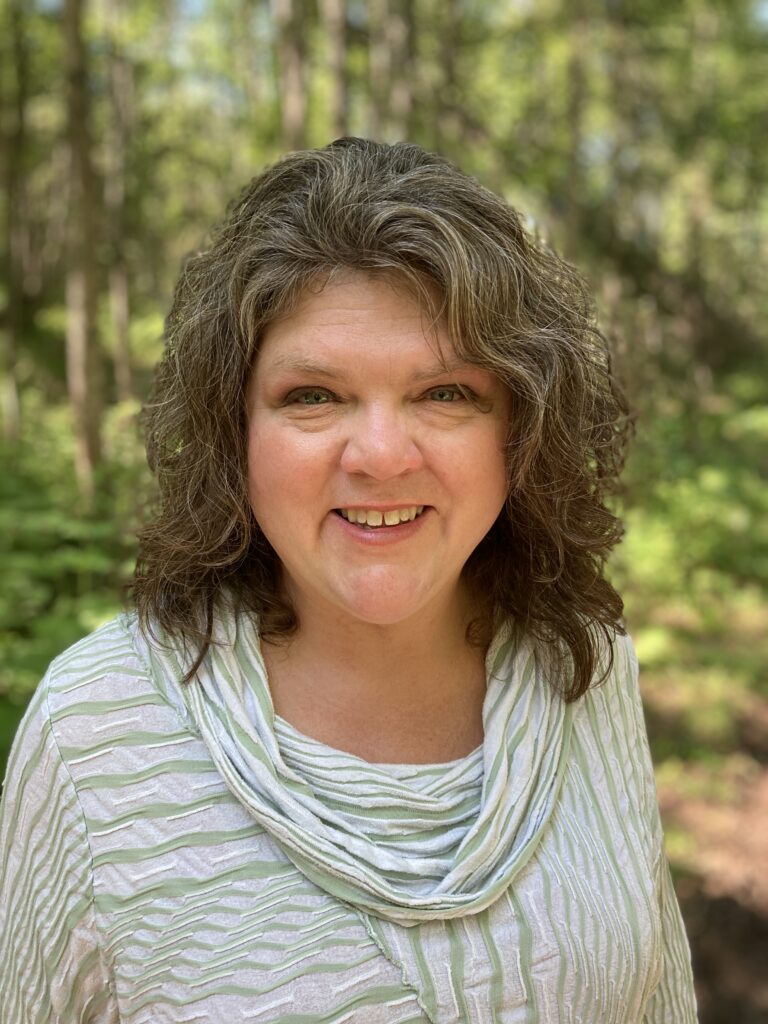 ASSOCIATE PASTOR OF FAMILIES, KRISTI IVANOFF
kristi@anchoragefirstcovenant.com
Alaska has been home for almost 30 years, as I moved here in my early 20s with my husband, Curtis, to follow the Lord's call on our lives. I have three adult children–Charis, Nathan and Joshua. The Lord called me to ministry while serving in Bangkok, Thailand on a summer mission trip in 1991. For several years, I served in lay youth ministry and working with college students. I taught at Alaska Christian College for 5 years and served as a mentor counselor at New Hope Counseling Center for 5 years. While raising young children, I transitioned to focusing most of my energy on ministry to my family. In 2016, the Lord began shepherding my heart into preaching and pastoral ministry. I am currently completing my M. A. in Christian Formation with North Park Theological Seminary. I have served on staff at First Covenant Church since September of 2020. I love to gaze on beautiful colors, I enjoy nature shows, and l love to laugh and make others laugh.
YOUTH DIRECTOR, ALEX TSAKOS
Hello! My name is Alex Tsakos and I am privileged to be serving CYAK as the Young Adult Outreach Coordinator and Director of Youth Ministry at First Covenant Church of Anchorage. A call for youth ministry has been over my life since my later years of high school. I'm originally from Detroit, MI, and moved to Alaska in 2016 to embark on a calling to serve the kingdom of God. It started at the small, yet homey, campus of Alaska Christian College where I graduated with my AA in Christian Ministry. I then pursued my BA in Youth Ministry at North Park University and came back to ACC in the fall of 2020 to work in Student Life for 3 years. Now, a new chapter starts with CYAK, Anchorage, and Greater Alaska. I feel my time with CYAK will be an opportunity to tap into my passions to come alongside youth, challenge and grow leaders, and spread the Gospel through relationships.
CYAK MISSIONARY STAFF SERVING AT FIRST COVENANT
We are currently SO blessed by our partnership in ministry with Covenant Youth of Alaska (CYAK)! By God's grace, we have been blessed with even more team members who help us pursue and build the kingdom through First Covenant. These team members raise their support much like missionaries traditionally have done and in some cases work bi-vocationally in order to support themselves to be able to do what they perceive to be God's call on their life. We are so grateful for their partnership and are very pleased to share ministry with them! Visit the CYAK website.
BOARD OF DIRECTORS
First Covenant is a congregational church and final authority lies with the membership of the church at congregational meetings. The congregation elects a Board of Directors and entrusts to them the authority to lead on their behalf. We have quarterly congregational meetings and all major changes that require a congregational vote come to those meetings as recommendations from the board, but are voted upon by the membership. Our church board is as follows:
Board of Directors:
Jane Atuk, Chair
Nancy Hjelm, Secretary
Jamie Rose , Financial Officer
Andrea Wilson
Gwen Anagick
Karl Thistle
Tonja Woelber
Criss Mitchell, Ex Officio Member
Non-Board Position:
Jim Hjelm, Financial Secretary